Autumn/Winter 2017 got off to a flying start when we performed our 3rd annual cream tea fundraising concert at Dunton Parish Church.  Almost £200 was raised for the church fabric fund.
You will next find us on:
Sunday 3 December 2017 at Letchworth Free Church at 4pm
Our Christmas concert, this year featuring the Biddenham Hand Bell Ringers!  With a family friendly musical selection and beautiful christmassy bells you are assured of capturing that festive feeling. Tickets will go on sale soon inclusive of refreshments.  With children under 10 free and discounts for families this is a 'not to be missed' event, so save the date!  Find out more about Biddenham Hand Bell Ringers here.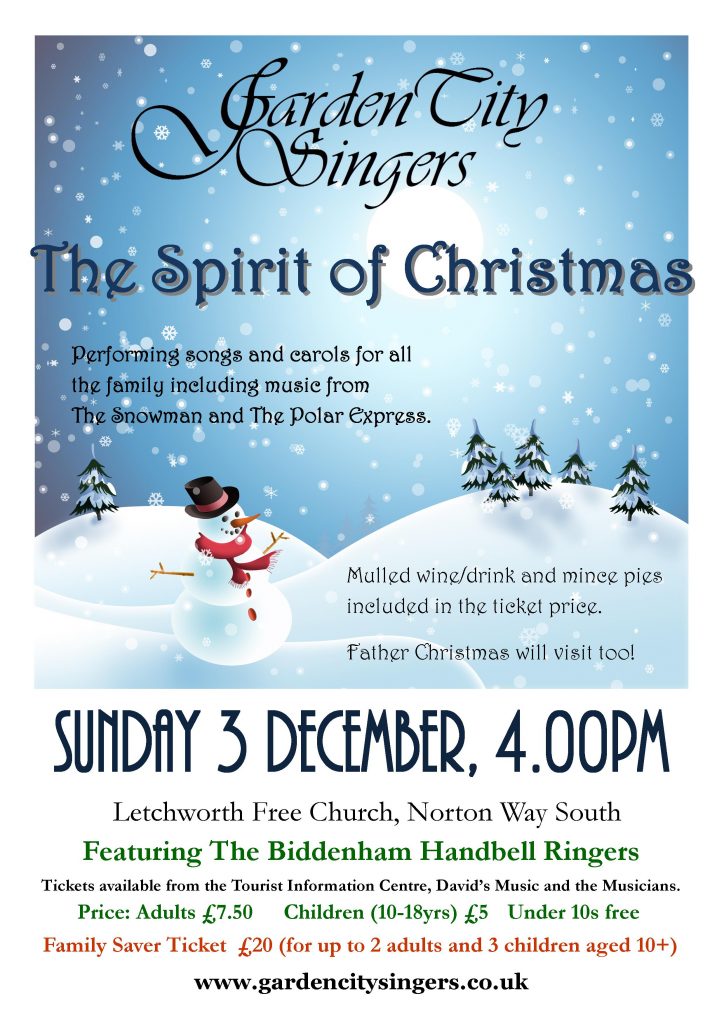 Tuesday 12 December for the Christmas Party of Letchworth's WI
We are thrilled to be asked to sing for these lovely ladies at their Christmas party.
Wednesday 13 December at Providence Court Care Home, Baldock
One of our favourite places to visit at Christmas, we shall be singing with the residents again this year.
Singing at Sainsbury's, Letchworth Retail Park
For our third consecutive year we are singing at Sainsbury's Letchworth to help raise funds for their chosen charity.  This year they are supporting Heathlands Animal Sanctuary. For more info about this charity click here.
We are singing carols and choir songs at:
11.30am on Sunday 17th December, and again at
7pm on Wednesday 20th December
Recent Events
Friday 10 November 2017 at St Francis College Theatre, Letchworth from 7.15pm
To celebrate 30 years raising funds for the Kanyike Project, a variety concert too place, with performances from many local groups and artists.  Garden City Singers opened the show and helped contribute towards much needed funds for one of our favourite causes.  More details available here.